By providing global-level, systematic education programs for clinical research associates (CRAs), C&R Research plays its intrinsic role as a leading CRO in enhancing their assigned function and ethical issues in human subjects research, enabling them to continuously contributes much to clinical sector. Such education policy of C&R Research has been fully embodied in C&R Academy.
Qualified Education Programs based on International Standard
C&R Academy is a clinical training institute that has been officially designated by Ministry of Food and Drug Safety (MFDS). Based on ISO 9001 certified Quality Management System, all of the CRA-related training programs have been provided on a global level via thorough verification of their quality.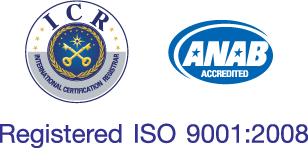 Total Clinical Education Solution with Multilateral Approaches
Trainees are allowed to choose the contents according to their knowledge level and environments, under C&R Academy's multilateral training system.
Since 2010, all regular training programs for those involved in clinical trials and bioequivalence testing have been annually conducted in a form of workshop of 30 trainees or less, along with an on-site practice. Career-matched training courses help trainees enhance their assigned function systematically.
In addition, online training is also available according to trainees' time and place. Through training curriculum customized to the needs of clients, C&R Academy offers a total clinical education solution.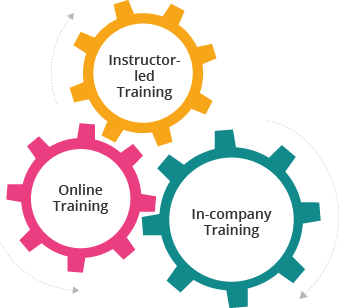 1. Instructor-led Training
– Those who will be involved in clinical trials and bioequivalence testing according to Pharmaceutical Affairs Law
– Those who are currently engaged in clinical trials (CRA, PM, CRM, Director, Medical writer), and
– Those who are interested in clinical trials and who wish to join the clinical sector.
Fundamental training : Introduction to Clinical Trial, Fundamental of Clinical Research & Practice, GCP Training
In-depth training : Basic Course of Clinical Research & Practice, Monitoring Practice for Clinical Research, Oncology Clinical Trial, Early Phase Study
In-depth training : Clinical Project Management_Basic, Clinical Project Management_Advanced, Drug Development
Career-matched systematic curriculum
A small-size workshop of 30 trainees or less
MFDS-designated, ISO 9001-certified training course
Pharmaceutical and biotechnology companies at home and abroad
Government agencies and scientific research institutes related to clinical trials
Training course customized to the needs of clients in addition to regular in-company training
Training programs customized to the characteristics and needs of clients
Rich experience accumulated for local leading pharmaceutical/biopharmaceutical companies and government-led research institutes
A team of lecturers and professors with 10 to 20 years of experience in related fields
Those who are currently engaged in clinical trials
Clinical trial guidance on more than 23 indications
Core regular course (Monitoring, GCP, Overview of Drug Development)
Minimization of trainees' inconvenience in time and space via web-based LMS (Learning Management System)
Reasonable training expense
Clinical Trend Spotter, C&R ACADEMY
C&R Academy, a clinical training/research institution, is regularly engaged in monitoring regulations and laws related to the pharmaceutical industry and clinical sectors that have ceaselessly undergone changes, analyzing the industry's trends, and delivering high-quality data via multilateral approaches and communication. It provides an online clinical trial guidance training on numerous indications. To promote the local clinical sector and share related information, C&R Academy holds its annual symposium for those involved in pharmaceutical and related industries. In addition, C&R Research has published its monthly newsletter as part of efforts to reinforce a constructive partnership between industry and academia circles.
Part 01. Rheumatoid Arthritis
Part 02. Hypertension
Part 03. Diabetes Mellitus
Part 04. Dyslipidemia
Part 05. Peptic Ulcer
Part 06. Gastritis
Part 07. Anticancer Drug
Part 08. Depression
Part 09. Schizophrenia
Part 10. Vaccine
Part 11. Ulcerative Colitis
Part 12. Osteoarthritis
Part 13. Osteoporosis
Part 14. Alzheimer's Disease
Part 15. Epilepsy
Part 16. Allergic Rhinitis
Part 17. Antibiotics
Part 18. Anxiety Disorder
Part 19. Hormone Therapy & Contraceptives
Part 20. Viral hepatitis
Part 21. Chronic Hepatitis C
Part 22. Gastroesophageal Reflux Disease
Part 23. Irritable Bowel Syndrome