C&R Research, Internationally recognized as a leading regional full-service CRO
C&R Research is one of the Asia-Pacific leading contract research organizations (CROs) and for last two decades, it has conducted more than 1,700 projects of clinical trials and regulatory affairs in Asia. In particular, C&R Research has expanded its clinical operation capability and therapeutic expertise in Asia, through the successive establishment of overseas branch offices (Beijing office in 2010, Singapore office in 2017), coupled with a creation of A-PACT, an alliance for Pac-Asia clinical trials with renowned CROs in Asia in 2013. C&R Research will further expand its service capabilities in global clinical trials by establishing another branch offices in the U.S. and Europe.
Global Capacity of Global Clinical Trial in Asia Pacific
C&R Research has completed a significant number of trials in the Asia-Pacific region, posting an annual growth of 20%.
The Asia-Pacific region accounts for 50% of the world large cities and boasts a large population of about 4 billion people. Thus, you can have easier access to the Asia Pacific region countries in terms of faster recruitment of patients and high prevalence of certain diseases.
C&R Research's clinical trial services have been successfully delivered by a dedicated team of professionals with expertise across a wide range of therapeutic areas in the Asia-Pacific region.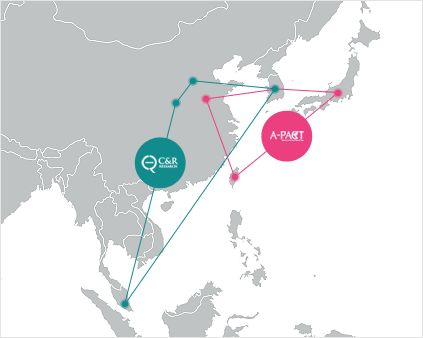 To establish sound regulatory strategies through a comprehensive understanding of the regulatory requirements and associated challenges for each market is an integral part towards successful multinational clinical trials. Through its RA strategy based on the database of comprehensive information collected from each overseas branch office and a global network of RA experts, C&R Research delivers the solutions providing assurance that any of global clinical projects can be successfully completed.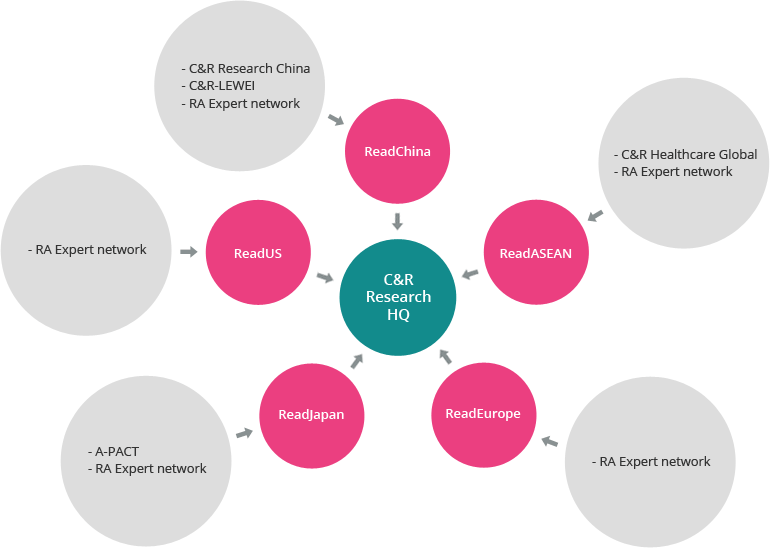 Global Integrated Solutions
C&R Research offers professional services catering to the needs of both domestic and international clients in the field of clinical trials.
– Self-developed IT Solutions : LeadTrial, imtrial, BOIM
– C&R Healthcare : Incubating a platform business in Singapore
– C&R Academy : Providing clinical education programs for the Asia Region
– C&R SMO : Services related to supporting clinical trial organizations
– ABC Bioscience : Clinical consulting services and marketing strategies for new drug development