C&R Research CEO MoonTae Yoon Receives Award of Recognition by the Minister of Health and Welfare
C&R Research CEO MoonTae Yoon Receives Award of Recognition for the Development of Domestic Clinical Trials by the Minister of Health and Welfare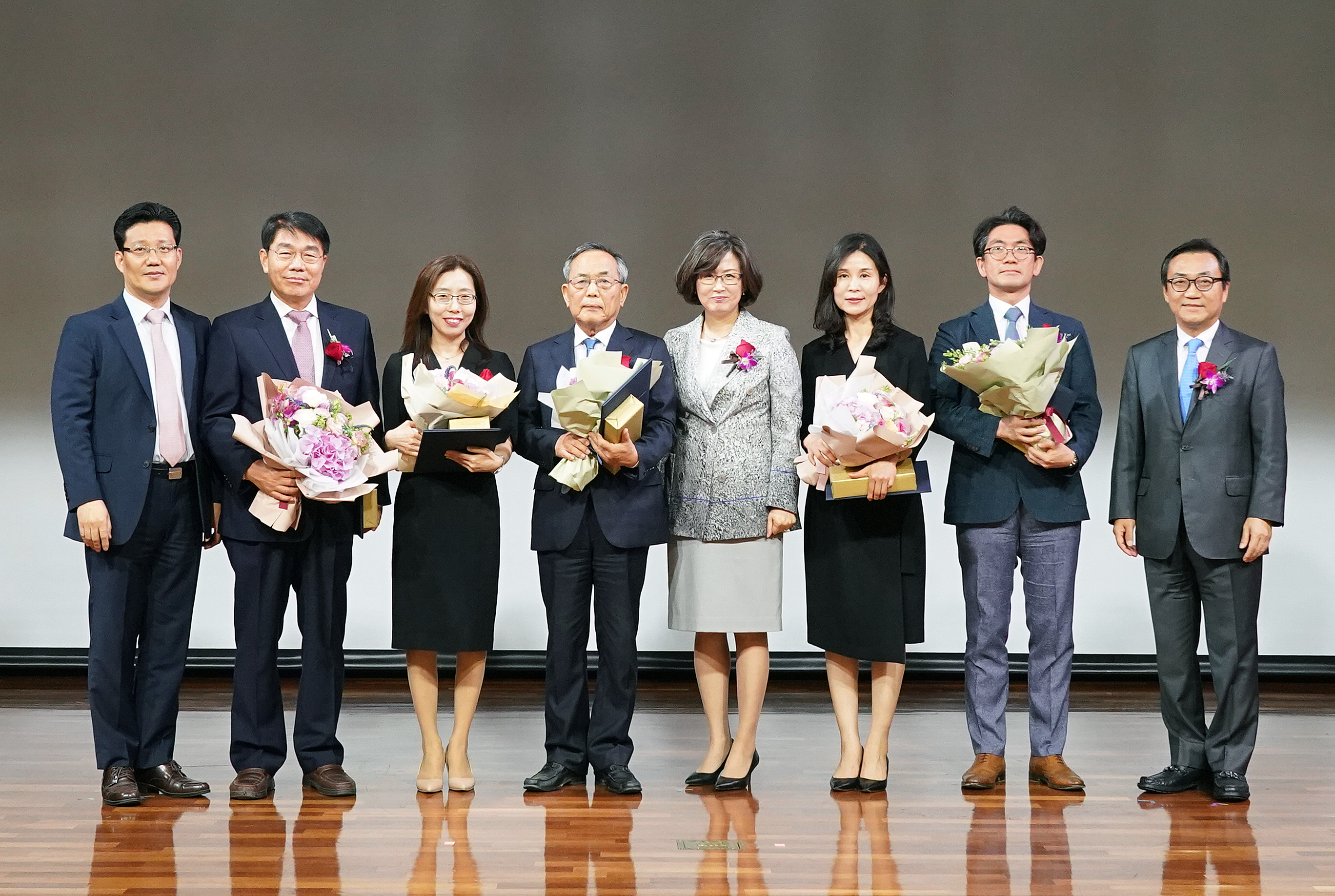 On May 17, 2019, C&R Research Chief Executive Officer, MoonTae Yoon was conferred an award of recognition by the Minister of Health and Welfare for his contributions to the development of Korea's domestic clinical trial industry.
Yoon was honored at the "2019 World Clinical Trials Day" event hosted by the National Clinical Trial Support Foundation at the Asan Medical Center in Seoul, South Korea. There, he was recognized for his significant role in the legal, social, and ethical regulations of the field, and for his continual promotion and improvement of domestic clinical trials.
After graduated college of pharmacy at the Seoul National University , Yoon began to accrue extensive experience in product development at Dong-A Pharmaceutical Co. in 1978. He joined the multinational electronics company LG in 1984, where he took charge of its clinical trials for over a decade. By 1997, Yoon established Korea's first private enterprise CRO company, C&R Research, and with it helped conceived the nation's domestic CRO industry.
When receiving the award, Dr. Yoon promised: "I see [this award] as a motive to contribute even more effort in making the domestic CRO industry globally competitive, and will not remain complacent with C&R's success thus far. I ask for the government ministries' continued support with the development of pharmaceutical biotechnology and the CRO industry."
C&R Research has grown to become the leading CRO in South Korea, operating more than 2,000 clinical trials at home and abroad. The company has several domestic and foreign subsidiaries, including China's C&R Lewei JV, Singapore's C&R Healthcare Global, C&R Academy, and Q-fitter, and employs approximately 350 people. After earning 25 billion won in its annual sales last year, C&R aims to reach 44 billion won (KRW) in 2019.
Since 2018, C&R Research made proactive efforts to expand the range of services it will provide as a CRO enterprise, where it seeks to offer joint development, pharmaceutical production, central labs, and overseas expansion support in addition to clinical trials. In addition, the company is expanding its coverage to the APAC market with subsidiaries in China and Singapore, and is working to build a business model for a "Korean Global CRO" with the company's new strategic partnership with a U.S. CRO.
In May of last year, C&R Research attracted 5 billion won from Series A investment from Kolon Investment, and plans to launch Series B funding this year. In order to become a competitive CRO that carries out multinational clinical trials, C&R Research intends to pursue an IPO with the goal of listing on KOSDAQ by 2020.